Welcome to Lincoln Dogs
Lincoln Dogs is rolling out the cart for this Summer at Oz Park in Lincoln Park and at your next year round catered event! We will be proudly serving the best hot dogs and toppings from Vienna Beef. We will keep your thirst quenched with Coca Cola products. You can always find us under our bright red and yellow Vienna Beef umbrella. Lincoln Dogs is Chicago Style with a smile & we cant wait to dress your dog just right for you at the park or at your party!
Please come and visit us at the stand!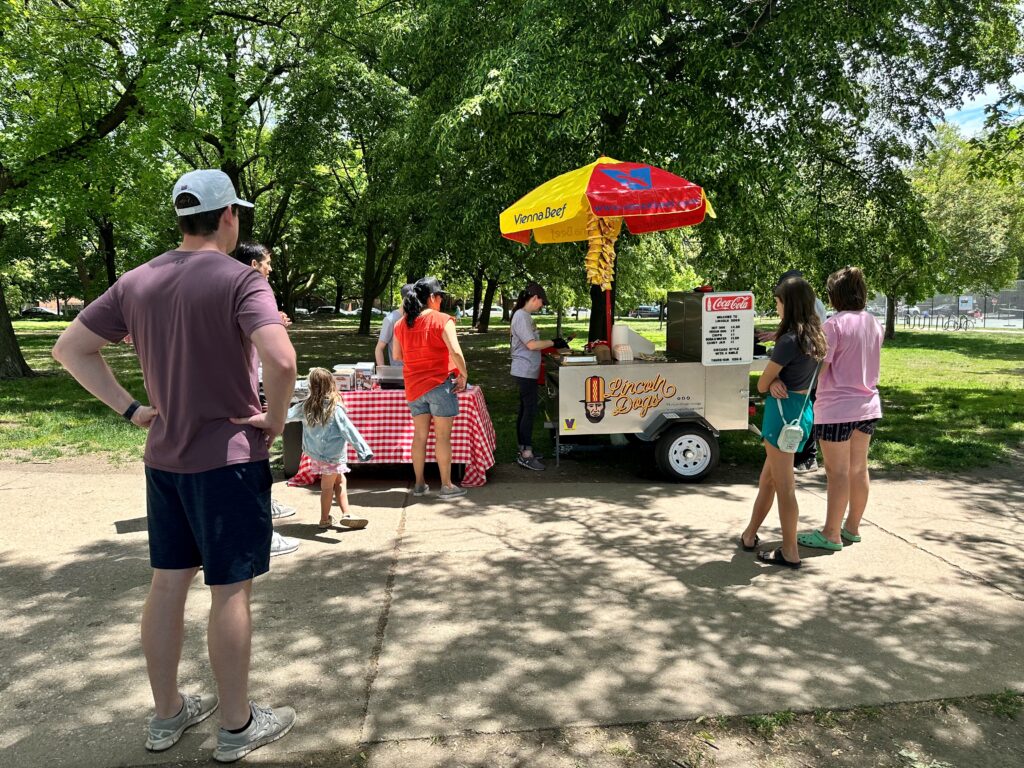 Oz Park Hours:
Thursday-Friday, 11:30am – 3:00pm
Saturday-Sunday 11:30am – 5:00pm
Don't forget to inquire about our catering service

Contact us at: [email protected]